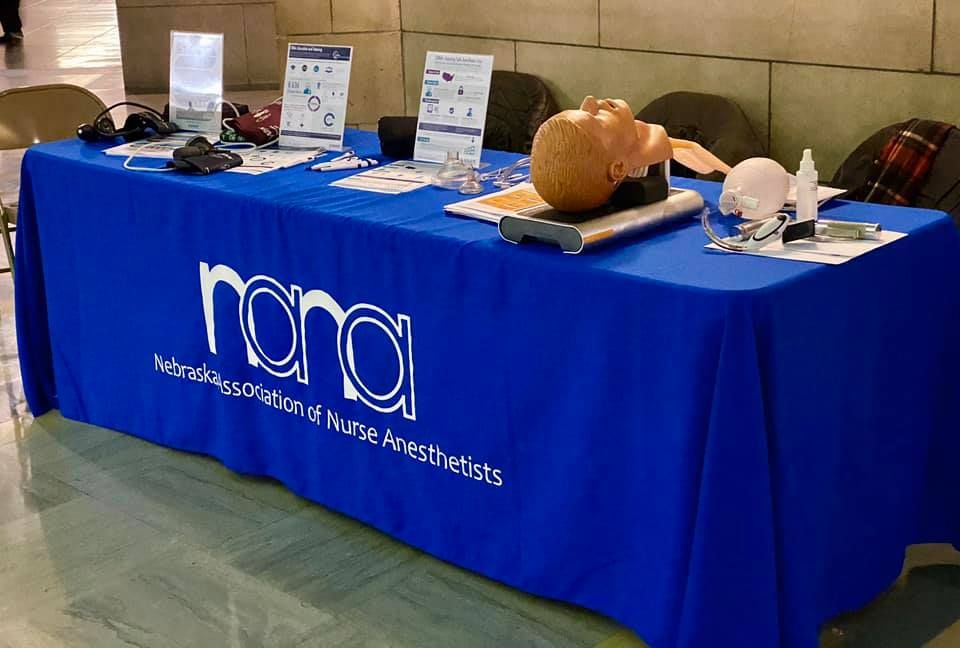 During CRNA Week this year, NANA had a table set up in the rotunda all week to help promote our profession. There were fact sheets regarding CRNAs, who we are and what it we do, available for our senators, their legislative aids, visitors and other legislative staff to read. On Wednesday, Jan. 22, the NANA board of Directors had planned a day of advocating, networking, and checking up on the health of our senators during the stresses of the legislative session. The weather was snowy, schools were closed, but five CRNAs were able to attend along with 17 students!

We took blood pressures, challenged them to intubate the mannequin (there were no takers!), and took treats to every senator's office. We were able to speak directly to many of them and introduce the students to their respective senators. Part of our group got to meet and talk with the Governor.  We discussed what CRNAs do, how we are the answer to cost-effective anesthesia care, and that we are working to help with the opioid crisis. The two things that will stop any senator in his or her tracks are money and the opioid crisis. They are very interested in how we can help in those things.

I hope you all had a wonderful CRNA Week. Thank you for the excellent care you provide to your patients every day and the passion you have for your profession. I hope you all continue to promote what you do to let others know that we are the answer to escalating health care costs, We Are There.