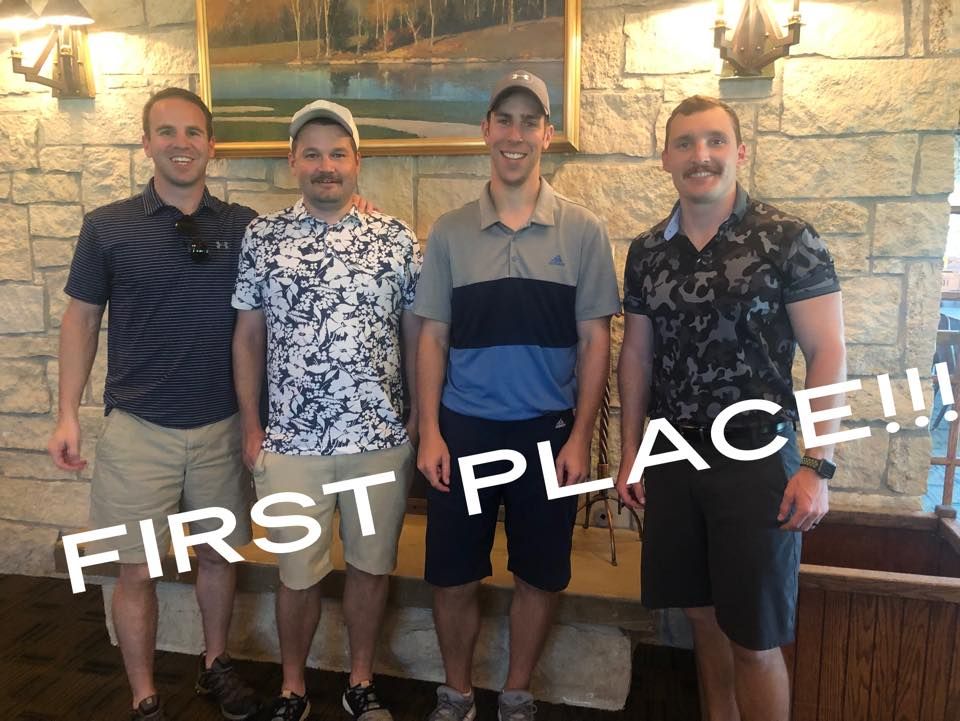 The fifth Annual AANA Foundation fundraiser golf tournament was July 27 at Quarry Oaks Golf Club in Ashland, NE. A total of 14 teams participated, including 11 students who received free registration thanks to generous support from our CRNA members. It was a beautiful day filled with golf, friends, and laughs, all while supporting our profession. We raised over $2,100 for the AANA Foundation! Thank you to all who participated and sponsored! 

Platinum Sponsors: 
Dan Holmstedt
Columbus Hospital
Nick Denich
Dustin Will, Benefit Management  (his team won the tournament by the way!)
Gold Sponsor: 
Rob Downey, Morgan Stanley
Silver Sponsors:
Robin Alexander
Bob Bush
Kristina Draper
Katie Handley
Katrina Longe
Chris Reha
Donna Smith
Holly Talkington
Sara Theoharis
Melissa Tufford
Gil Watson
Katie Welch
Please plan to golf next year on July 25th at Quarry Oaks and join our Facebook group "Nebraska Golf Tournament for AANA Foundation"
Thank you for your continued support!
Any Questions please contact: Amy Graham gasmeamy@yahoo.com or  Sarah Langan Langansarah1@gmail.com