2022 NANA Fall Conference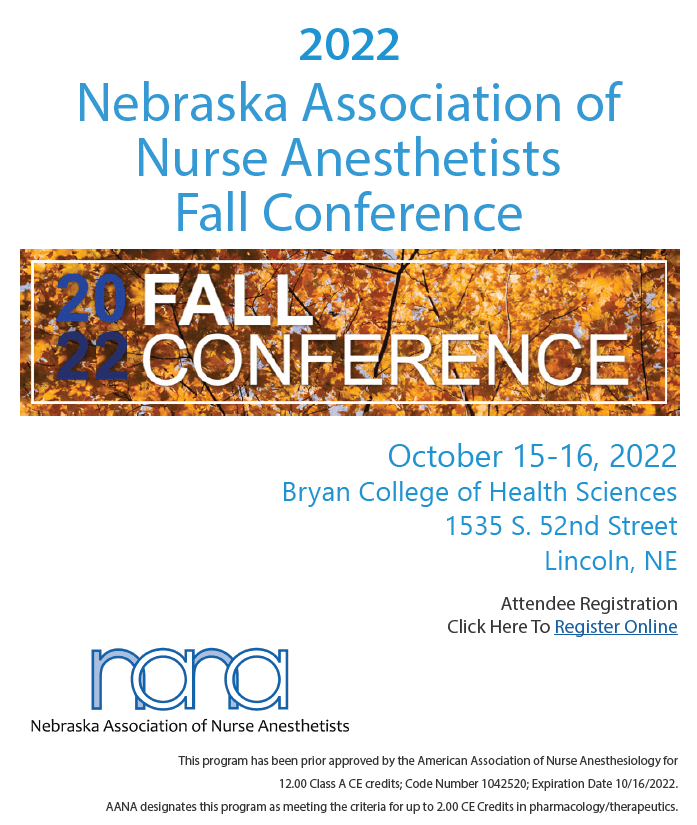 2022 NANA Fall Conference - October 15-16
The 2022 NANA Fall Conference will be held at the Bryan College of Health Sciences October 15-16! This two day event will feature local and national speakers with courses on a variety of topics relevant and important to your profession. The conference begins Saturday morning  and runs through noon on Sunday.
The live event includes up to 12 hours of CE presented by speakers including Bill Thorell, M.D., Bill Johnson, Nebraska Hospital Association VP of Advocacy Andy Hale and more. We will also have updates from your NANA Board of Directors as well as our Region 4 Director Jennifer Schmitt.
The NANA Board of Directors will provide an update on the latest in the industry, locally and nationally, during the NANA Business Meeting on Saturday. All Nebraska CRNAs and SRNAs are encouraged to attend this meeting even if you are not registered for the conference.
---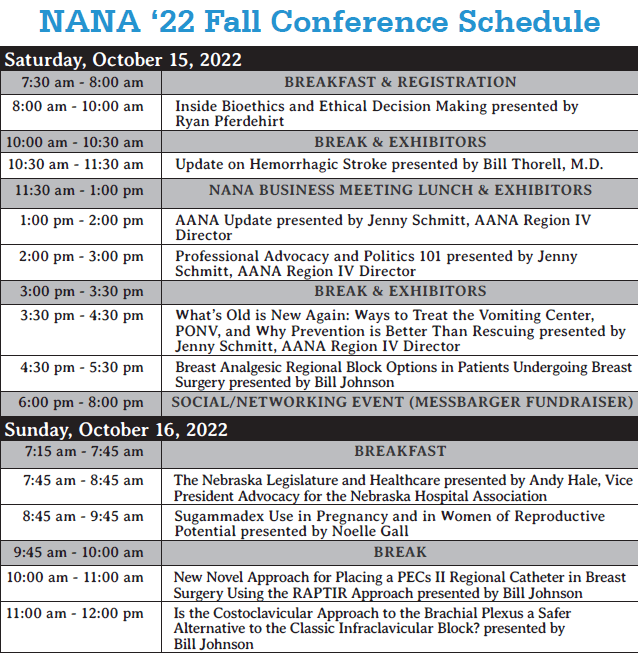 ---
CPC Core Modules
NANA Members can purchase a CPC Core Module at a discounted price when  registering for the 2022 NANA Fall Conference!
The modules are being made available through APEX Anesthesia Review. Following purchase, NANA will provide you with a unique code that you may use to access a set of 4 modules.
You can find additional information here. 
---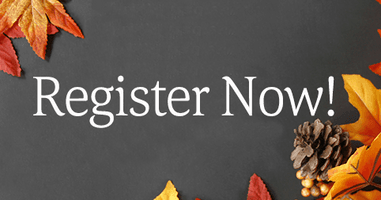 ---
Questions? Please contact the NANA office: 402.476.3852 or adrian@assocoffice.net
---
Refund Policy
For written refund requests received at least seven (7) days prior to the event (October 22, 2021), refunds will be granted less 20% of the registration fee. Refunds will be issued following the event. Refund requests received less than 7 days preceding the event will be granted at the discretion of the Board. You may send a substitute in lieu of refund by informing the NANA office in writing at neana@neana.org. 
---
NANA 2022 Fall Conference Exhibitors