SOCIAL EVENT | PAC FUNDRAISER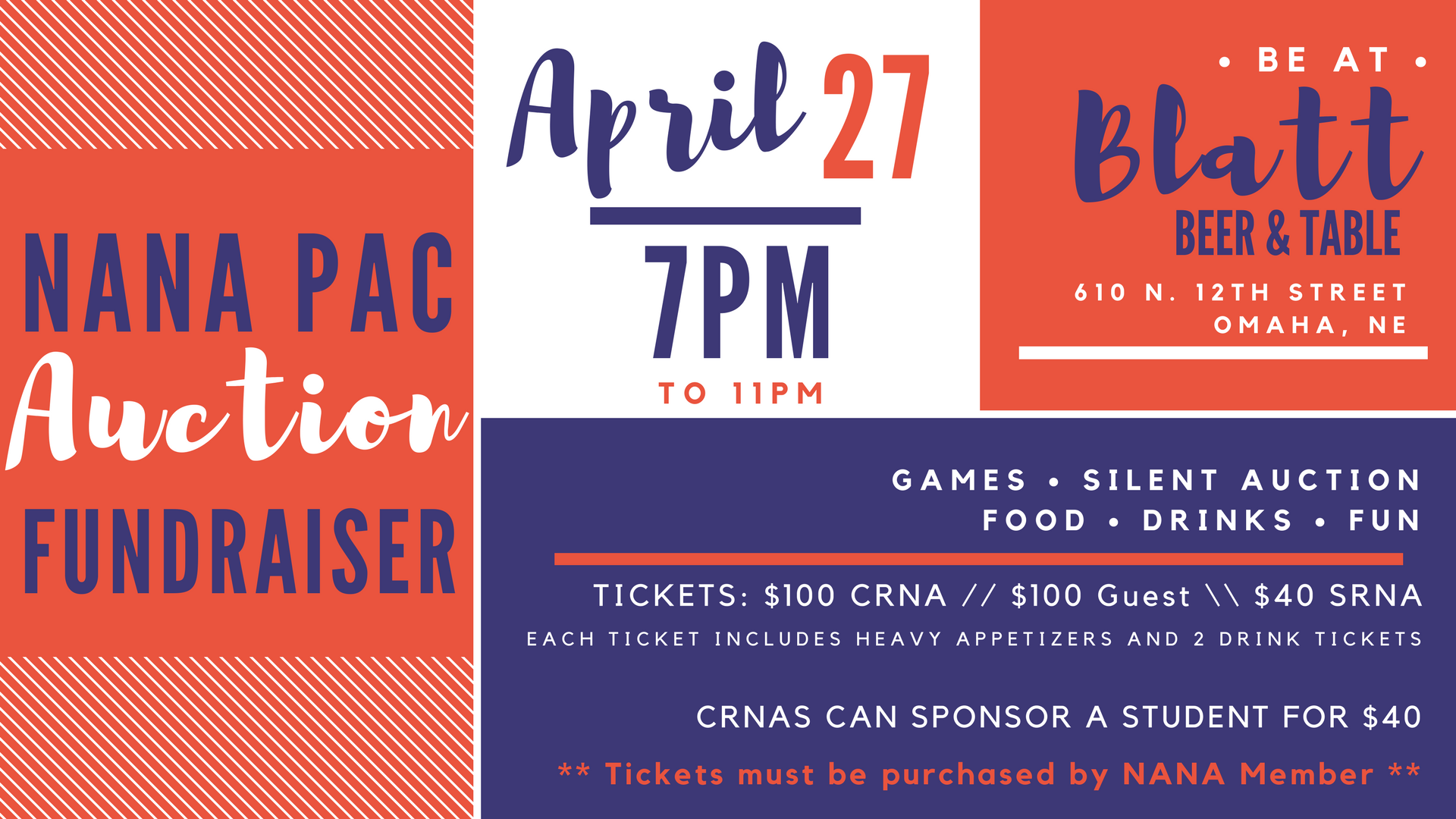 The Annual Friday Evening Social Event/PAC Fundraiser will be held at the Blatt Beer and Table - North Downtown, April 27, 2018!  This event will serve as a fundraiser for NANA's Political Action Committee and will feature appetizers, drinks, games, silent auction, and FUN!  Admission requires a $100/person contribution to NANA PAC for CRNAs ($40/person contribution from SRNAs). Two drink tickets included with each registration.
This form stopped accepting submissions on April 27, 2018 7:00 pm CDT.

Separate registration is required for this Friday evening event. It is NOT included as part of Spring Conference registration. Due to PAC reporting rules, a separate payment is required. 
Plan to join us for a fun opportunity to socialize with colleagues, bid on silent auction prizes, and help support a key element of the association's advocacy mission.
Because contributions to the PAC are limited to NANA members, ticket purchases for this Friday evening event are limited to NANA members; however, NANA members can purchase tickets for guests. Conference registration is not required in order to register for the PAC event.